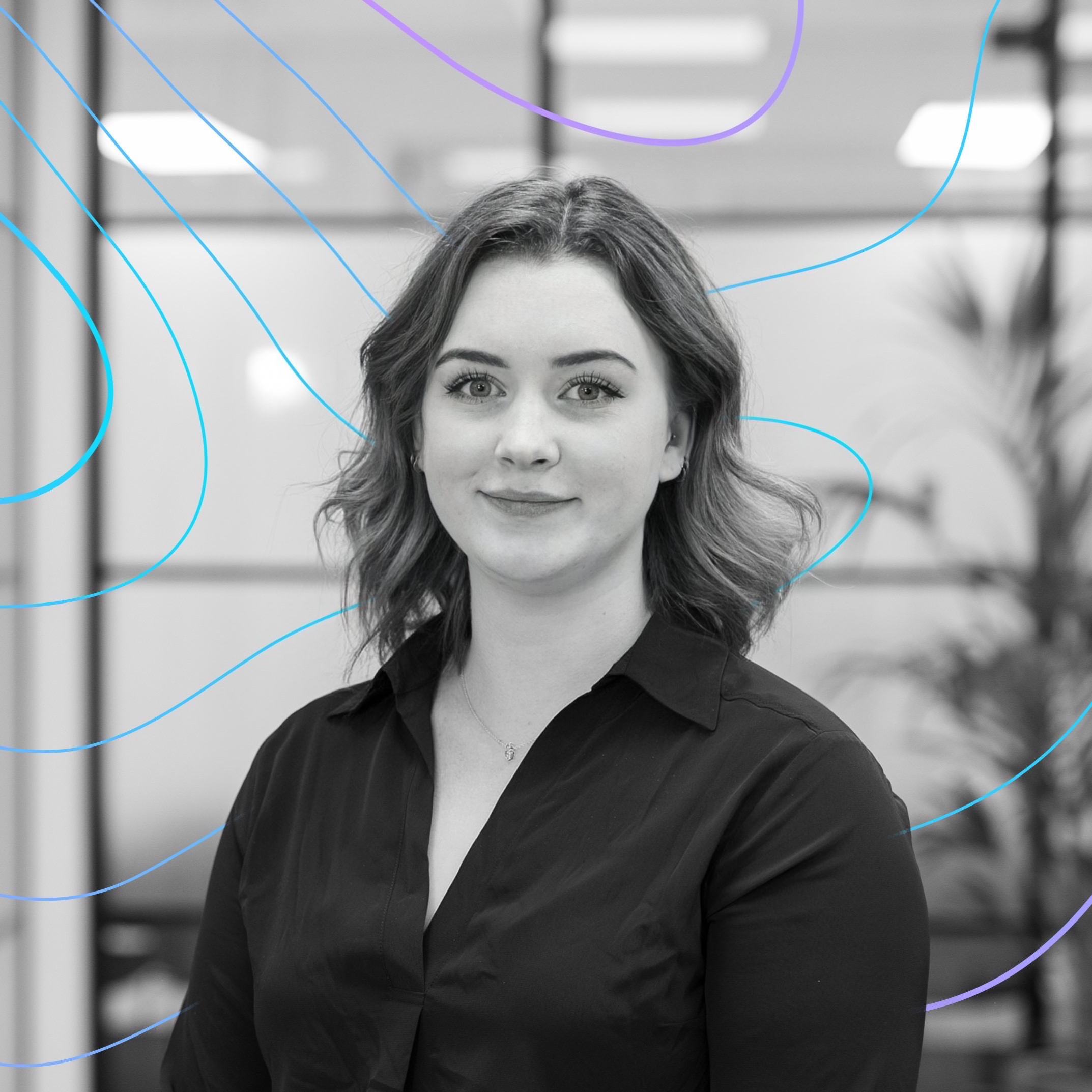 Tell us a bit about your current role here at Vision.
What's your title? What do you do?
In my role as a Bids and Proposals Administrator, I collaborate closely with different teams, including sales and marketing, to create proposals. This involves organising and creating content, reviewing and editing drafts, and supporting Account Managers to meet their specific needs.
Recently, I have also taken on additional responsibilities by leading bids, which has been a brilliant growth opportunity for me.
Tell us about your journey at Vision so far…
How long have you worked here? Which other roles (if any) have you held?
I am about to reach the six-month mark of my time at Vision, which is my first role out of university, and it has provided me with an excellent platform to kickstart my professional career.
What's the most interesting project you've been involved with during your time at Vision?
I've found great interest in expanding my knowledge about the industry and it's processes, particularly through the collaborative efforts involved in bid submission and in tackling sizable bids that present distinctive and challenging requirements.
What do you enjoy most about working here?
The thing I enjoy most about working at Vision is the people. From the start of my employment, I was welcomed as though I had been an integral part of the organisation for years, a testament to the culture that has been created amongst Vision's workforce.

How would you describe the company culture at Vision?
Vision's company culture is centred around integrity, communication, accountability, and client focus.
What's next for you? Where do you want to be in 5 years?
In the next five years, my aim is to pursue advanced training in the management of bids. I hope to develop my expertise and proficiency in the process of bid coordination.
Outside of work, what do you enjoy doing?
I enjoy traveling when I have the opportunity. I also find comfort and creative fulfilment through writing.
Finally, what's an interesting fact about you that people don't know?
I am learning to speak Spanish.

BACK TO ARTICLES