 We are
Vision PLC
Make an enquiry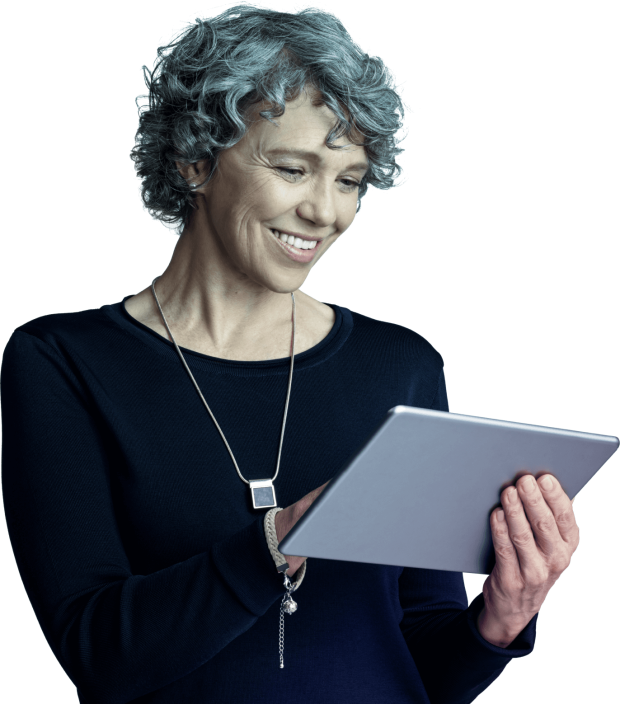 A History of Vision
The print landscape has changed beyond recognition since Vision was founded more than 35 years ago, but our commitment to growth, innovation and customer service and has enabled us to evolve with the times and remain at the cutting edge of managed print and digital transformation.
1985

With a wealth of experience in the printing sector, a partnership with Canon and a dream, Vision is founded by Allen Bond and Earl Robinson.

1996

Vision's headquarters at Caxton House in Hertford was born.

1997

Photocopiers 'go digital' & Vision sells their first multi-functional device (MFD).

1999

Vision is featured in the Sunday Times / Virgin Fast Track 100 companies.

2005

As the business scales up, Vision opens a logistics facility in Hoddesdon to enable improved service and faster response times.

2010

Vision become a Canon 'Premier European Partner'.

2010

Professional Services, Bids & Tenders, and Marketing teams are founded to increase internal and external support / expertise.

2011

Vision expands its offering into the A4 arena via a new partnership with Samsung.

2012

Vision secures it s place on its first Government framework, the National Education Printer Agreement (NEPA).

2012

Vision opens an office in Central London.

2013

Group Sales Director Phil Bond is appointed Vision's new Managing Director; a new chapter, and a new journey of growth is planned.

2013

Vision's first acquisition, MCA, expands presence in the North.

2013

Vision win's IT Europa's 'Managed Service Solution of the Year' award.

2013

The journey of remote remediation starts with the launch of Vision Remote Fleet Manager (VRFM), optimising service delivery.

2014

Following a period of continued growth, Vision surpasses 100 staff!

2014

Awarded Samsung's 'Partner of the Year Award for Innovation'.

2015

Samsung Capital's 'Partner of the Year'.

2016

Following HP's acquisition of Samsung's print Division, a new relationship between Vision & HP is formed.

2016

Vision doubles down on our commitment to sustainability and quality service, partnering with PrintReleaf, gaining certification to CyberEssentials Plus.

2016

Vision secure an enviable position with Samsung as a 'Global Partner', and are featured as one of the London Stock Exchange's '1000 Companies to Inspire Britain'.

2017

Vision secures its place on a leading Public Sector framework, Crown Commercial Service (CCS).

2017

Vision gains further ground in the Public Sector, joining the Crescent Purchasing Consortium (CPC).

2017

Vision is featured on the cover of Print IT Reseller magazine, announcing our partnership with HP and are also listed on the FT's 1000 Fastest Growing Companies in Europe.

2017

Vision are finalists in the CRN Sales and Marketing Awards.

2018

Vision launches the MSEC (Managed Service Excellence Centre), enabling us to provide unparalleled customer service with a single point of contact for clients.

2018

As part of a continued geographical expansion, Vision acquires CFS in the South West.

2019

Vision becomes a Canon Gold Partner and a Special European Partner, reflecting our growth and commitment to excellence.

Key acquisitions of Universal Document Solutions Ltd (UniDoc) and the print division of Abbey Business Group further expand UK footprint, with offices in the Midlands, South West and Wales.

2020

Vision support numerous Private and Public Healthcare organisations including many NHS trusts throughout a very challenging year. Additionally Vision introduce Vision Safe Document Services (VSDS) incorporating concepts to assist with the reduction of Covid transmission.

2020

Vision wins the coveted European IT & Software 'Managed Services Project of the Year' award.

2021

Even greater Public Sector success! Vision secures placement on additional frameworks The National Procurement Service for Wales (NPS) and London Procurement Partnership (LPP), in addition to re-securing its place on Crescent Purchasing Consortium (CPC) and Crown Commercial Service (CCS).

2022

Back to growth! Vision's Financial year ending Sept 2022 sees turnover increase by almost 20 percent.